About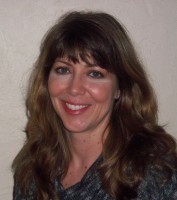 Sue Hezel – Artist and Instructor
I'm excited to bring visual art instruction into our community.  Come join me for lessons!
Creating art at ANY AGE is a rewarding experience!  It spurs a creative outlook and enables unique individual expression!  For a more indepth review of the benefits of visual art, please take a look at the Methodology page.
I've always been passionate about learning how to create visual arts of all kinds and exploring the use of various media since I was a child.  When I became a parent, I found my first student.  In teaching my young daughter, I realized that drawing increased my little girl's creativity, skills of observation and concentration – all while we were just having fun!  My concerns about the lack of arts education in the public schools drove me to found pen2paper, where I use the highly-regarded eduArt method to help kids and adults of all ages become skilled and enthusiastic artists.  I truly believe (and research supports) that art and the process of nurturing the creative process impart multiple cognitive benefits spanning other disciplines such as math, science and communication.  The confidence that results is of key importance to developing innovative minds.
My strength of versatility coupled with my certification to teach the eduArts method of drawing enables me to teach in a way that maximizes student's success and makes them feel confident about trying new things. The eduArts classes I teach to preschool age children up to adults focus on realistic drawing techniques.   Adults enjoy taking lessons as much as children – albeit for different reasons – to rekindle a hobby, learn about new techniques/new technology, to seek a creative outlet or simply for personal relaxation. 
The eduArts method taught at pen2paper teaches EVERYONE to Draw!  
See the student art posted on the Gallery page – the results speak for themselves!